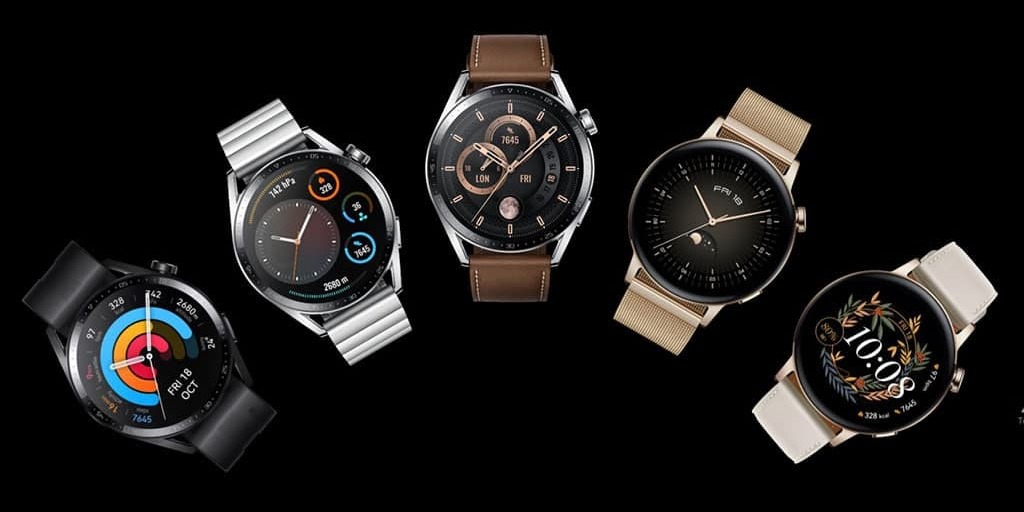 If you're searching for high endurance smartwatch then you've come to the right place. You'll be surprised to know that how long the smartwatch has evolved. 
In this article, we'll be explaining to you about the Huawei watch gt3  and why you need it. The watch boasts an incredible battery life for your everyday usage. Also, the new addition of a rotating crown makes it more user-friendly.
The Updated Design 
The Huawei GT 3 is very similar to Huawei's previous lineup of watches. So if you are a fan of their design theme, you'll surely go for this watch too. The GT 3 follows the traditional watch style of its predecessor, while also integrating the new rotating crown and function button from Watch 3.
With the option to scroll between menus with the crown. You can use the crown to return to the main screen. However, unlike the Watch 3, you can't double-click it to access recent apps. That's because the Watch GT 3 doesn't support background apps. The ability to modify volume, alarms and other features is one of the crown's key advantages. 
The shape of the new Watch GT 3 series resembles Huawei's bulky styles. Also, the Watch GT 3 is noticeably lighter than other watches of similar category by Huawei. The 46mm Watch GT 3 weights 42.6g without the band, which is significantly less than the 63g Watch 3 Pro. If you're concerned about weight, the smaller 42mm variant is only 35g without the strap. 
Health and Software
Watch GT 3 comes with a wearable version of Harmony OS. It's primarily influenced by Huawei's original Lite OS. However, it has more functions and depth than the previous versions. The precision of the watch is unmatched for its price point. 
Despite this, there are some noticeable absences. For example, there isn't a lot of 3rd party app compatibility, and you can't simply export health information or synchronize with the most popular fitness apps. Your activity data will effectively stay in Huawei Health.
Also, you can upload your photographs to be used as a watch face. There are ten standard watch faces available. The watch faces are customizable to include a quick way to launch your apps. Furthermore, you have options to download more watch faces.
Reasons to Buy Watch GT 3
Constant notifications can distract you and can ruin your concentration. With the Watch GT 3, you can easily go through your notifications without taking a glance at your smartphone. Also, you can make calls from your phone to your wrist through Bluetooth. The 4GB of storage lest you save up to 500 songs. 
The Watch GT 3 charges with its wireless puck in less than an hour and a half. It also has the feature of reverse wireless charging depending on your host device. This flexibility can help you to take the watch wherever you want with confidence. Also, other exciting features include stress testing, period cycle calendar, contactless payment, weather alerts, and many more. 
We hope that the article has helped you to know enough about the Watch GT 3 for your consideration. Get all these exciting features by buying the watch and trying them yourselves.